Whether due to career demands, finding the right partner, or other personal circumstances, many women are choosing to postpone parenthood until later in life. Thanks to the advancements in reproductive technology, 'egg freezing' is increasingly becoming a viable method of family planning. This process allows women to harvest and store their eggs for future use. In this article, we aim to explore egg freezing in-depth, from understanding what it is, the process involved, the costs and financial considerations, to the success rates and deciding whether it is the right choice for you. 
Grasping the Concept of Egg Freezing 
Egg freezing, scientifically termed mature oocyte cryopreservation, is a preventive step taken by women to safeguard their ability to bear children in the forthcoming years. The technique involves hormonally prompting the ovaries to produce several eggs, which are then retrieved and frozen for future use. Early instances of successful childbirth from a frozen egg date back to 1986. Since then, the egg freezing procedure has drastically advanced, with considerably improved success rates, making it an increasingly popular option among women globally.
Data from the Society for Assisted Reproductive Technology convey that in 2017 alone, an estimated 10,936 women in the United States sought egg freezing, revealing a notable upsurge compared to mere 475 women in 2009. This increase can be credited to several factors such as advancements in technology, growing public awareness about the option, shifting societal attitudes, and an encouraging trend of employers and insurance providers beginning to cover the costs of egg freezing.
Understanding the Egg Freezing Process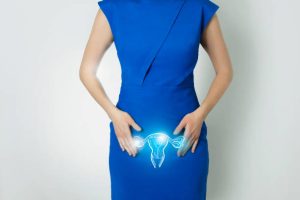 The process of egg freezing can largely be broken down into three main phases. The first phase, ovarian stimulation, entails the woman receiving hormonal injections over a period of 10-12 days to trigger her ovaries to develop a number of eggs. This is followed by the egg retrieval stage, which involves a minimally-invasive surgical procedure under mild sedation. Here, an ultrasound probe is inserted into the vagina, which helps guide a needle to the follicles housing the eggs. The fluid that contains the eggs is then extracted from the follicles.
The concluding step in this process is the freezing and storage of eggs. Following their retrieval, the eggs undergo a rapid freezing technique called vitrification and are subsequently stored in a cryotank filled with liquid nitrogen for preservation until future use. Spanning start to finish, this entire process can take up to two weeks and may need a few days of rest for recovery following egg retrieval. Common side effects experienced during this process include light bloating, minor abdominal discomfort, and mood swings due to the hormone-induced changes.
Every woman's experience with egg freezing is unique and demands patient understanding and careful consultation with fertility experts. The wonders of modern science have allowed countless women to dream and plan their families on their terms, bringing a sense of control and empowerment. Remember, it's essential to take into account every aspect of your individual circumstances when considering egg freezing. 
Financial Considerations of Egg Freezing
Egg freezing is a significant financial commitment. The average cost of one egg freezing cycle in the United States ranges from $10,000-$15,000. This includes pre-treatment tests, the hormone injections required for ovarian stimulation, the egg retrieval process, and anesthesia. On top of this, expect to pay an annual storage fee of $500-$1,000 per year. The total cost can increase depending on the number of cycles needed to collect a sufficient amount of viable eggs.
Unfortunately, insurance companies often do not cover egg freezing, primarily when done for non-medical reasons. However, there are a few insurance carriers starting to provide coverage as part of their fertility benefit, but this varies immensely on the provider and individual's specific plan. Company benefits programs are another landscape changing for the better, with some pioneering companies like Facebook and Google offering egg freezing benefits to women employees. 
Explore more details about egg freezing HERE.
Decoding the Success Rates of Egg Freezing
Just like any medical process that has to do with reproduction, the success rates of egg freezing and the subsequent use of these eggs to conceive a child can differ greatly. Age is an important factor here, as a woman's eggs are healthiest in her younger years. It's the time when the eggs are produced in sufficient quantity and are of better quality for freezing. To put it in perspective, the American Society for Reproductive Medicine suggests that women who are under the age of 38 stand the highest chance of success when it comes to egg freezing.
If we wish to delve further into the specifics, the statistics reveal the true picture. Among women who freeze their eggs while they are in their early twenties, about 12-14% can expect a live birth from a single frozen egg. This percentage sees a dip as women enter their early thirties, going down to roughly 8-10%. By the time they reach their late thirties, the success rate from a single frozen egg is only around 3-5%. It's telling that the sooner you opt to freeze your eggs, the more likely you are to have a successful pregnancy in the future.
But numbers alone can't tell the whole story. Every woman is unique, as is her situation. What may yield great results for one might not pan out the same way for another. Factors such as health status, genetic propensity, and lifestyles play a significant role here. So, before jumping to any conclusions, it's always better to have a thorough consultation with a fertility specialist and get a clear picture.
Is Egg Freezing for You?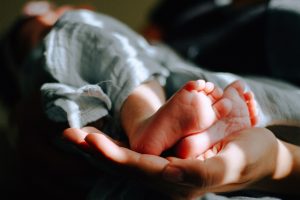 Arriving at the decision to freeze your eggs is a deeply personal one and needs to be guided by a variety of parameters. Generally speaking, fertility experts advise considering egg freezing, especially when you're below 38 years and are not prepared for pregnancy right now but don't want to close the doors for the future. But just like any other important decision, this too has its pluses and minuses.
On one hand, it can be seen as a protective measure, safeguarding your young and healthy eggs for future use, giving you an opportunity to hold off childbearing until the time is right for you, or offering a lifeline for women struggling with infertility due to certain medical circumstances or treatments like chemotherapy. However, on the other hand, this procedure comes with its own set of challenges. It can strain your pockets, demand a significant allotment of your time, and be emotionally demanding. Moreover, and quite crucially, despite all the advancements, it doesn't provide a 100% guarantee of a future pregnancy.
Egg freezing offers a wonderful option for many women who want to delay childbearing for various personal or medical reasons. Thanks to advancements in reproductive technology, egg freezing has become safer and more successful than ever before. Whether egg freezing is right for you depends on your age, health, financial status, and personal goals. However, it's important to remember that while egg freezing provides the possibility, it does not guarantee a future pregnancy. Hence, it's crucial to seek personalised advice from a professional and make an informed decision.
In search of trustworthy hospitals for your egg freezing? Allow MymediTravel to ease your searching process. Remember that having a family is a deeply personal decision and requires ample thought and consideration. No matter what your path to parenthood looks like, understanding your options is the first step.