In the sphere of health and wellness, weight loss is often a desired goal, whether for aesthetic purposes or for mitigating health risks associated with being overweight or obese. Naturally, such a goal can seem challenging, even daunting, amidst the spectrum of weight loss options. An emerging trend is a minimally invasive procedure known as "Gastric Balloon Weight Loss," which is enhancing the weight loss journey of numerous individuals worldwide.
It's important to remember that even though procedures like Gastric Balloons can be impactful, they should ideally form part of a broader lifestyle modification strategy, ranging from healthier eating habits to regular physical activity and positive Behavioral changes. A comprehensive approach to weight loss is typically more sustainable in the long run.
Through this article, we aim to delve into the underpinnings of the Gastric Balloon procedure, understand its effectiveness, and evaluate its pros and cons versus other weight-loss methods.
A Closer Look at Gastric Balloon Procedure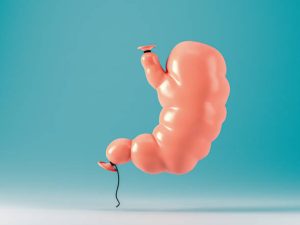 In essence, the Gastric Balloon procedure supports weight loss by reducing one's capacity to consume large meals. The main driver here is a soft, silicon balloon that is placed endoscopically into the stomach and then filled with a saline solution till it reaches about the size of a grapefruit. The presence of this balloon creates a sensation of fullness, thereby reducing your food intake.
The guiding philosophy behind this is straightforward. When the stomach has less space available, it naturally requires less food to fill it up, and the digestion processes extend over longer durations. The combined effect is a prolonged feeling of fullness, subsequently leading to decreased caloric intake. While this is a simplistic overview of the process, it's equally crucial to understand that like all medical procedures, the Gastric Balloon technique comes with its sets of benefits and risks.
The Gastric Balloon's Contribution to Weight Loss
Research in various spheres stands testimony to Gastric Balloon Weight Loss procedure's efficacy. In conjunction with disciplined lifestyle routines, healthy diets and regular exercising, this procedure can significantly augment one's weight loss efforts. However, it's pertinent to consider that the gastric balloon is not a magic wand; instead, it should form part of a more comprehensive health regimen.
To illustrate, research indicates that individuals who have undergone the Gastric Balloon procedure witness a considerably higher weight loss (an average of 12.5% of their total body weight) than those who strictly adhere to lifestyle modifications (average weight loss of 3.4%). Although these numbers paint a promising picture of the Gastric Balloon technique, it's essential to consider mild side effects such as temporary discomfort involving nausea or vomiting during the post-procedure phase.
Weighing the Pros and Cons of the Gastric Balloon
The Gastric Balloon procedure is a non-invasive, reversible technique that inherently carries fewer risks in comparison to more extensive surgeries. This factor often plays a decisive role in its preference among patients. Moreover, the implant provides a head-start to their weight loss journey – the decreased appetite induced by the balloon aids in managing portion sizes, fostering healthier eating habits, and averting overeating tendencies.
However, it's important to bear in mind the potential downsides. Post-procedure, some patients may experience symptoms like nausea, vomiting, and stomach discomfort, which are usually temporary. Further, there's the risk of regaining weight upon balloon removal if the patients revert to their previous, unhealthy eating habits. Therefore, maintaining consistent and healthy lifestyle changes is crucial for preserving the weight loss results.
Comparing Gastric Balloon to Other Weight Loss Procedures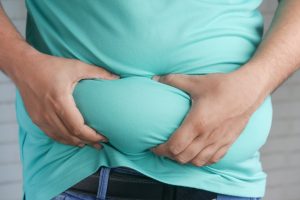 When gauging against other weight loss methods, some of the significant benefits of the Gastric Balloon technique lie in its non-surgical nature and reversibility, which inherently reduces risks commonly found in more invasive procedures. Unlike surgeries, which physically limit intake and alter nutrient absorption, the Gastric Balloon promotes weight loss through reduced hunger and an accelerated sensation of fullness, facilitating the adoption of healthier eating habits.
Also, as the balloon is removed after about six months, the patient, by then, ideally adapts to the healthier habits they picked up during the balloon period, helping to maintain the weight reduction.
If you're searching for a non-surgical strategy to ignite your quest for losing weight, the Gastric Balloon might be an alternative you'd want to explore. Remember, though, it is a supporting tool, not an end-all solution. 
Before affirming any weight reduction procedures, it is crucial to dive deep into them, weigh out their advantages and disadvantages with your healthcare professional. This knowledge equips you to make conscious decisions coinciding with your individual health needs and future objectives.
Let MyMediTravel help you in searching for a reputable Gastric Balloon treatment clinic! Remember to invest adequate time in understanding each procedure. Discuss with healthcare professionals all your concerns and confusions and then arrive at an informed decision. Finally, no matter whether you opt for the Gastric Balloon procedure or venture out for a different alternative, remember that the primary objective should always be improved health and wellness.