Gynecomastia is a physical condition that affects men around the world. Although it's a fairly common occurrence, the impact on a person's self-esteem can be substantial, leading to feelings of embarrassment and a reduction in self-confidence. Luckily, help is available in the form of gynecomastia surgery in Thailand due to its cost-effectiveness and high success rate.
Gynecomastia, also known as "man boobs," is a condition in which the male breast tissue enlarges, giving the appearance of female breasts. This can happen due to a variety of circumstances, including specific health conditions like liver disease and hormonal imbalance or from using certain drugs or medications.
In some cases, it can be challenging to distinguish between gynecomastia and excess fat in the chest area, which is commonly referred to as pseudo-gynecomastia. This clarification taps into distinguishing between "gynecomastia vs. fat." The ability to differentiate between the two is crucial in determining the most effective treatment option.
Understanding Gynecomastia and its Diagnosis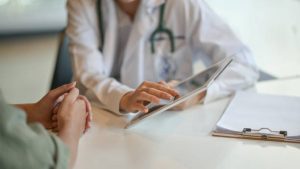 Often manifesting itself during puberty, gynecomastia is a condition that can impact men of all ages. It's usually recognized by a swelling of the breast tissue, which can be tender or painful to touch. One or both breasts can be affected, and they may develop unevenly. 
Diagnosing this condition might include physical examinations, medical history checking, or even tests like mammograms or biopsies. There's a dedicated code in the International Classification of Diseases (ICD) system that medical professionals use for identifying this condition—ICD 10 Gynecomastia.
Differentiating true gynecomastia from fat isn't always easy. True gynecomastia involves the enlargement of glandular tissue, not fat tissue. While both gynecomastia and fat may appear similar, they're different entities. The former is the result of a hormonal imbalance, while the latter can most commonly be attributed to being overweight or obese. When it comes down to treatment, understanding this difference – "gynecomastia vs. fat" – is crucial because gynecomastia can be treated with medication or surgery, while losing weight can reduce fat.
Understanding Gynecomastia Surgery 

Gynecomastia surgery, or male breast reduction, is a procedure designed to reduce the size of enlarged male breasts. The surgery process may involve liposuction to remove excess fatty tissue and/or excision to remove excess glandular tissue.
Before you undergo gynecomastia surgery, it's worth discussing and visualizing the potential outcomes with your surgeon. It's common to explore before-and-after photos of gynecomastia surgery patients (remember to search "gynecomastia surgery before and after") to understand what results you might expect.
The surgery's benefits are both physical and psychological, including increased self-confidence and comfort in your body. However, as with any surgical procedure, potential risks encompass reactions to anesthesia, blood clots, infection, and enough scarring. Establishing a clear comprehension of the risks and benefits can guide your decision towards the treatment process.
The Cost of Gynecomastia Surgery in Thailand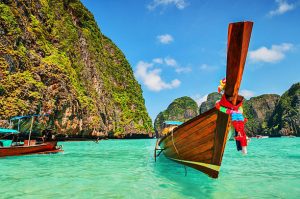 Just like any other surgical procedure, the cost of gynecomastia surgery can vary widely. Factors influencing the "gynecomastia surgery cost" might include the surgeon's experience, the type of procedure used, and the geographical location of the clinic. Typically it can range from $3,000 to $10,000.
Notably, the cost of gynecomastia surgery in Thailand is quite affordable compared to western countries. This affordability doesn't come at the expense of quality. Thailand prides itself on its high standard medical facilities and experienced surgeons. 
However, keep in mind that you'll also need to consider associated costs like consultations, lab tests, anesthesia, post-surgery garments, and follow-up visits. Be sure all components of the gynecomastia surgery cost are transparent and provided upfront.
Explore where to get gynecomastia surgery in Thailand.
Recovery from Gynecomastia Surgery 
The recovery process post-gynecomastia surgery usually requires rest and limited movement to aid in the healing process and to minimize the potential for scarring. Here's a simple breakdown of what to expect:
The first few days: Recovery begins immediately post-surgery. It's crucial to follow all postoperative instructions to minimize the risk of complications. This might include wearing a surgical compression garment to minimize swelling.

The first few weeks: It's suggested to avoid strenuous exercises for several weeks post-surgery. You may experience some pain during this period, which can be managed with prescribed medications. 

Over the next couple of months: By this time, your body would have healed significantly. You might still have some swelling, but visible results should be apparent.
Risks and Results of Gynecomastia Surgery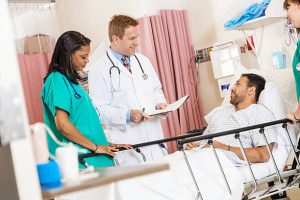 Every surgical procedure carries potential risks. In the case of gynecomastia surgery, complications can range from minor concerns like poor cosmetic outcome or temporary numbness to severe problems like hematoma (accumulated blood beneath the skin) or wound healing difficulties. Even though these complications are infrequent, understanding the associated risks is essential before making a decision.
Looking at the brighter side, gynecomastia surgery can significantly improve your physical appearance and thereby your self-esteem. You can browse through several "gynecomastia surgery before and after" pictures available online to get an idea about potential results. However, remember that each individual is unique and results may vary from person to person.
Gynecomastia can have a detrimental impact on a person's self-confidence, but help is readily available in the form of surgical intervention. Nowadays, Thailand has increasingly become a popular destination for gynecomastia surgery due to the affordable costs and skilled surgeons.
One final word of advice: If you suspect you have gynecomastia, seek professional medical help. Self-diagnosis can be misleading as fat and gynecomastia may appear similar. A medical professional will be able to perform tests and give you an official diagnosis, ensuring you can embark on the most appropriate and effective treatment plan.
Remember, it's not just about improving your physical appearance but also about enhancing your mental well-being and self-confidence. After all, feeling good about yourself is one of the keys to a happy and fulfilling life. In search of trustworthy hospitals for gynecomastia surgery in Thailand? Allow MyMediTravel to ease your searching process.