Bangkok is possibly one of the best places in the world to improve your smile with an all-on-2 dental implant. But, we know that getting a dental implant in a foreign country can be both scary and exciting. You want things to work out, but most of the time you don't know where to start, making you feel apprehensive about it. So, to help you better prepare for the trip, here are some top tips you will need to consider: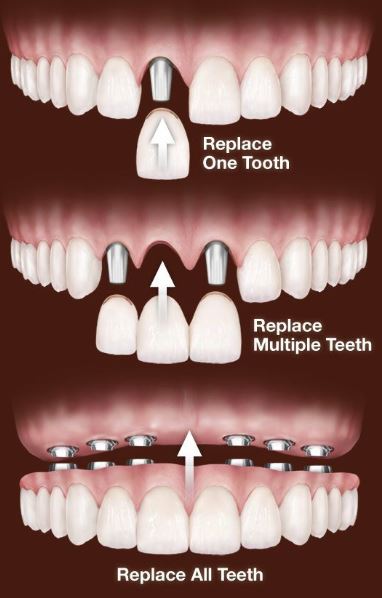 Find out if you are a good fit to undergo all-on-2 dental implants
Unless your local dentist specifically told you that an all-on-2 dental implant is what you need, you may want to schedule a consultation with your local dentist first before you fly to Bangkok. Just because you read an article on the internet about how good an all-on-2 dental implant is and you feel like it might be the procedure that can bring your perfect smile back, it does not mean that you are actually an ideal candidate for the procedure. Also, getting a local consultation will help you know what to look for in a dentist, compare dental costs between your home country and Bangkok dentists, and get a second opinion. 
Go to a dentist who has a proven track record and credentials of all-on-2 dental implants 
Finding a dentist in Bangkok is possibly one of the hardest tasks of dental tourism. You want to be handled by an experienced professional who can perform all-on-2 dental implants well, has proven track record, and credentials. Scrutinize the dental clinic and the dentist's reviews online. Any dentist that treats a lot of patients will equally have a lot of reviews. Remember that any dentist will receive some form of bad reviews, so you just make sure that there are more good reviews than bad ones. Besides reviews, you need to inspect the dentist's credentials, including years of experience, recent training or education for all-on-2 dental implants, the number of procedures the dentist has performed, as well as awards and teaching. Here's a clinic recommendation: Bangkok Smile Dental Group. This clinic has 5 out of 5 stars, dentists with a proven track record, and has handled dental tourism patients from around the world!
Determine how long you need to stay in Bangkok
All-on-2 dental implants can be a lengthy procedure that requires more than 1 appointment. Ask your dentist how many appointments are needed for your case and the interval between each appointment. Some people need to stay for 2 weeks, others only need to stay for a week but are required to go back to the city within 4 months. If you book your dental tourism through MyMediTravel, the team will specifically tell you about your length of stay, as well as guiding you through every process, from finding the best dentist to giving you the best price, all for free! Head to their website now to get a free quote.