Why would I have a Brazilian butt lift?
Brazilian butt lift is a cosmetic procedure that involves transferring fat from certain areas of the body to the buttocks to create a fuller, more roundness appearance to your backside. If you are unhappy with the way your bottom looks, you may want it to appear younger and appealing, or you want to have more sensual contours, you can consider this procedure.
What are the benefits of having a Brazilian butt lift?
Aside from its purpose to make your buttocks fuller and desirable, the other benefits include:
Improve your body's proportions

Reduce excess fat in other parts of your body

Natural results both in look and feel

Quick results, you can immediately see a change in your buttocks

Clothing fit better and is more flattering

Makes you look more youthful as it addresses sagging and shapelessness

Boost your confidence and self-esteem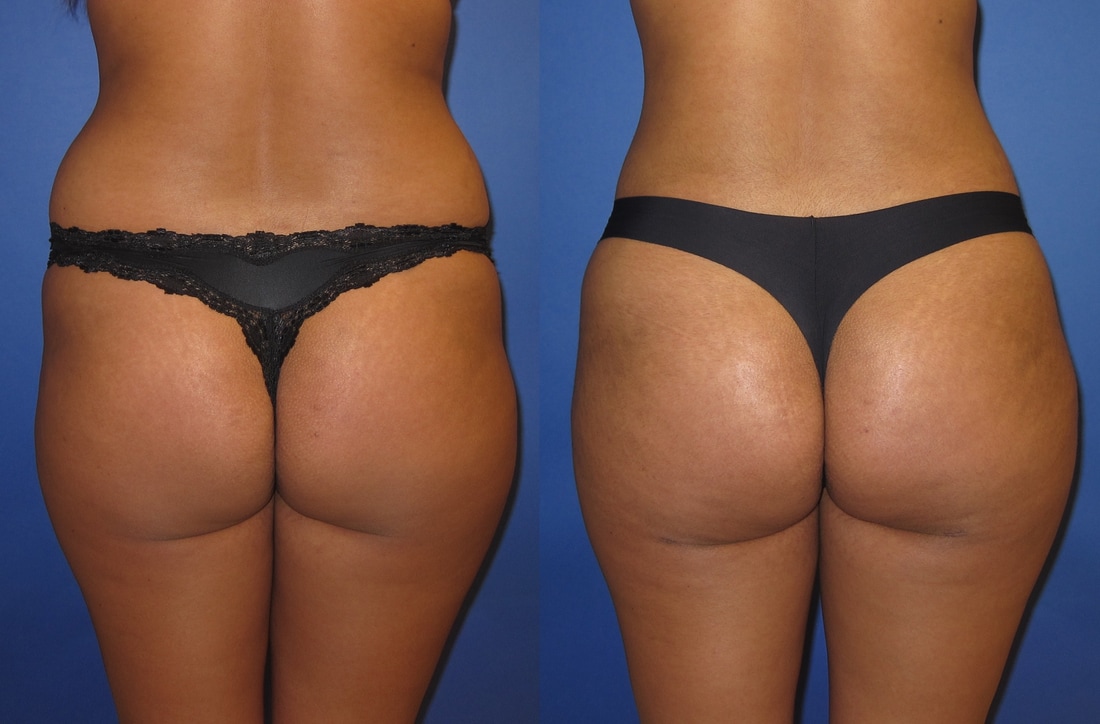 What is the recovery time? 
The total recovery time may take around 6 to 8 weeks. However, you may be able to return to work and some light activities within 10 to 14 days. You must not sit or lie with your entire weight on your bottom for about 2 weeks. Since driving requires you to sit for an extended period of time, you should avoid driving for about 6 to 8 weeks. 
How long will I need to stay in the hospital after my procedure? 
Brazilian butt lift is an outpatient procedure, so you should be allowed to leave the hospital on the same day if everything is fine. In some cases, you may need to stay overnight in the hospital. The procedure itself takes about 1 to 2 hours to complete.
How long should I expect to stay overseas after my procedure? 
After you are discharged from the hospital, you must not leave the country right away as you can't sit for a long period of time. Plan to stay for at least 14 days for the initial recovery and follow-up evaluations. During your stay in the country, you are kept under close observation, your stitches are removed, and if everything goes according to plan, your surgeon will allow you to travel home.
What aftercare should I take into consideration? 
Your surgeon will give you instructions on how to care for yourself after being discharged from the hospital. During your recovery period, avoid smoking, drinking, strenuous exercises, and heavy lifting. You also need to sleep on your side or stomach and abstain from sexual activity until your doctor allows you.
What's the success rate like?
The success rate of a Brazilian butt lift is high when performed by an experienced and qualified plastic surgeon. Like any surgery, there are some risks you need to be aware of. These include a fat embolism, scarring, pain, infection, lumps under the treated skin, and loss of skin in affected areas. According to a study, the fatality rate is 1 in 3000.
Are there alternatives?
If you are not a good candidate for Brazilian butt lift or you simply don't want to undergo surgery but you want to achieve the same results, some non-surgical options are Sculptra aesthetic, thermage, and exercises.