What you need to know about a Craniotomy Procedure
A Craniotomy is a surgical procedure to temporarily remove a part of your skull known as a bone flap in order to access the brain. It is often performed on patients that suffer from brain lesions or traumatic brain injury (TBI). Other uses of the procedure are stereotactic biopsy of the brain (to remove a piece of tissue for further examination under a microscope), aneurysm clipping, skull fracture repair, and epilepsy treatment.
What Does the Procedure Involve?
You are given a general anesthetic, then, your surgeon makes an incision to pull up the scalp (usually from behind the hairline in front of the ear and the nape of the neck). The bone flap is then removed using a surgical saw (craniotome) and the dura (the thick covering of the brain directly underneath the bone) is opened to expose the brain for the surgeon to correct the problem and when they are done, the bone flap is put back to its original position and titanium screws are used to secure the skull. The skin and muscles are stitched back together.
How Long Should You Stay in the Area?
You generally need to stay in the hospital for 3 to 7 days following the surgery. Nonetheless, you need to plan to stay in the area for least 14 additional days after been discharged from the hospital for initial recovery and follow-up hospital checkups where your doctor monitors your condition closely.
How Long is the Recovery Time?
The recovery time depends on the underlying condition being treated. In general, full recovery may take up to 8 weeks until you can go back to your normal routine, including exercise and heavy lifting. However, some people are able to return to work and some of their routines within 6 weeks after surgery.
What Aftercare Should You Consider?
Your doctor will give you a set of instructions that you need to follow. During your stay in the hospital, you will learn breathing exercises, make sure you continue the exercises even when you are at home. You can gradually return to your normal activities, but you need to make healthy lifestyle changes, such as avoiding cigarettes (including secondhand smoke), following a healthy and balanced diet plan, and having regular exercise.
What is the Success Rate for of a Craniotomy?
A craniotomy is considered safe, but it carries some potential side effects and risks. Bacterial meningitis happens in about 0.8% to 1.5% of people who had a craniotomy. Other side effects and risks include bleeding, infection, pneumonia, blood clots, seizures, unstable blood pressure, brain swelling, muscle weakness, leakage of cerebrospinal fluid, memory problems, paralysis, coma, abnormal balance, speech difficulty, and problems with the anesthetic.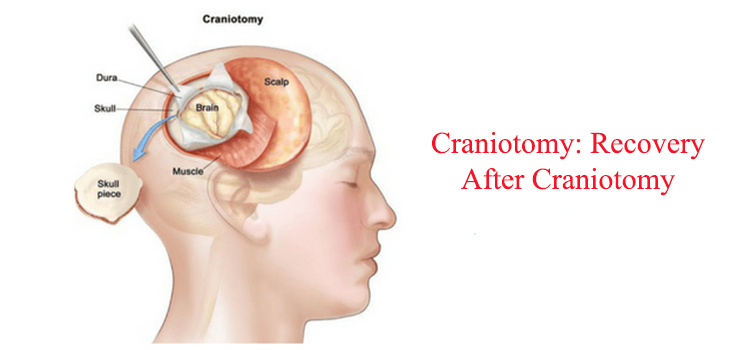 Are there Alternatives to a Craniotomy Procedure?
In some cases, your doctor may recommend other procedures as alternatives to a craniotomy. The alternative depends on the underlying condition being treated. For instance, your doctor may suggest you undergo stereotactic radiosurgery to treat brain tumors, which involve delivering highly precise energy beam directly to the tumor without any surgical incision.
What Should You Expect Before and After the Procedure?
Before craniotomy, you may have a medical condition in your brain that can be dangerous or cause symptoms that prevents you from enjoying your life. After the procedure, your medical condition may be treated or cured, any symptoms should be gone, and you should be able to return to your normal routine.
For an in-depth analysis of a Craniotomy Procedure, watch this short video.
To check prices or to book a Craniotomy Procedure in Thailand or anywhere else in the world, head on over to MyMediTravel now!