Rhytidectomy, also known as facelift surgery is performed to reduce the appearance of facial wrinkles and the signs of aging. The underlying muscles of the face is lifted and then tightened and excess pockets of fat and skin are removed to give the patient a younger look.
Let's have a look at 3 of the more popular facelift procedures: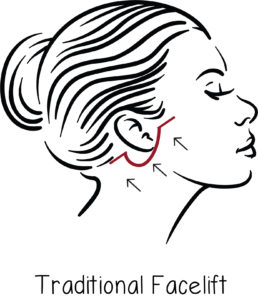 Traditional Facelift Surgery
It targets problems such as sagging skin, lines around the mouth and creases around the eyes, jowls, fat on the face and more. The incisions are done on a large area of the face, from the temple in the hairline, to the area behind the ears and all the way down to the lower scalp. General anesthesia is administered for this procedure. The skin is separated and the underlying tissues and muscles of the face are re-positioned. Excess pockets of fats and skin are removed and then the skin is draped back. This is more popular with people over the age of 50.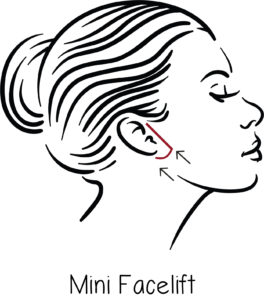 Mini Facelift Surgery
This procedure is less invasive than the traditional one and there is a shorter recovery time. The incisions are shorter, from the hairline to behind the ears. This procedure is more targeted towards the lower cheeks, neck and jaw regions of the face. The facial tissues are tightened and the muscles around the cheeks are lifted and excess pockets of fat and skin are removed as well. Younger people with small amounts of sagging skin tend to opt for this.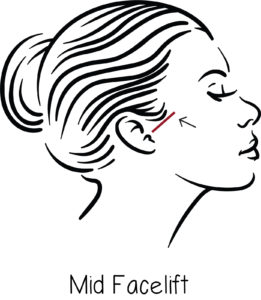 Mid Facelift Surgery
This procedure is targeted at the middle part of the face from the cheekbones to the jaws. The incisions are similar to that of the traditional one but are deeper. The tissue below the eye are tightened. People who want to enhance their muscles around the cheekbones are suitable for this procedure.
Click for more information about Facelift procedures.