What you need to know about a Heart Valve Replacement Procedure
Heart valve replacement is a surgical procedure to treat or correct problems caused by heart valve disease. The heart valve keeps blood flowing through the heart in the correct direction, but if you have heart valve disease, at least one of your heart valves is not working properly. Heart valve replacement is usually recommended if your heart valve cannot be repaired or a catheter-based procedure is not possible.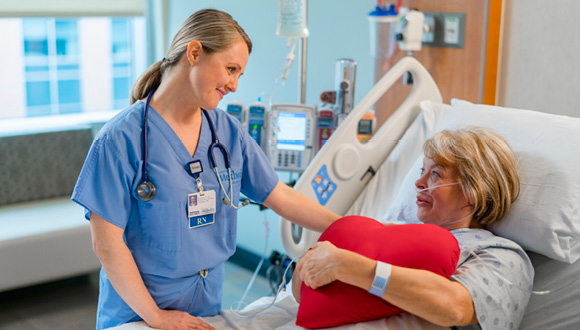 What Does the Procedure Involve?
The procedure is carried out under general anesthetic and can be done through minimally invasive catheter procedures or open-heart surgery. During the procedure, your surgeon makes an incision down the center of the chest to remove your heart valve and replace it with a biological tissue valve (made from human, pig, or cow heart tissue) or with a mechanical valve.
How Long Should You Stay at your Destination?
After the procedure, you will need to stay in the intensive care unit (ICU) for a couple of days and then you are moved to the progressive care unit for several days. Stay in the local area for at least 14 more days after you are discharged from the hospital because your surgeon will schedule follow-up checkups to monitor your condition closely and remove surgical stitches or staples.
How Long is the Recovery Time?
The total recovery period can take about three months or longer and you will need to take things easy at first and gradually increase your activity level. You should be able to drive within six weeks, have sex after four to six weeks, and return to work in six to eight weeks if your job involves light work. Avoid any intense exercises, such as heavy lifting, for three months.
What Aftercare Should You Consider?
Your doctor will likely instruct you to make healthy lifestyle changes, such as a healthy diet, stress management, limiting alcohol use, avoiding cigarettes, and physical activities, to keep your heart working well. You will need to attend regular follow-up appointments to monitor and evaluate your condition and you can do this with your local doctor. Some people need ongoing medication for the rest of their lives after heart valve replacement.
What is the Success Rate for a Heart Valve Replacement Procedure?
Heart valve replacement is generally safe, efficient, and highly successful. The risk of dying as a result of heart valve replacement is as low as 1% to 3%. However, you need to be aware of the side effects and risks before you choose to undergo the procedure, which may include excessive bleeding, infection, blood clots, stroke, the new valve wears out (biological valve replacement), heart attack, irregular heartbeat or arrhythmia (affects about 25% of people), and kidney problems.
Are there Alternatives to Heart Valve Replacement?
In some cases, your surgeon may suggest you undergo heart valve repair. Your surgeon will repair your heart valve to bring back its function by patching holes, reconnecting valve flaps, replacing cords, tightening the ring around the valve, or separating valve flaps.
What Should You Expect Before and After the Procedure?
Before your heart valve replacement, you may have heart valve disease that can be dangerous and causes symptoms that interfere with your ability to enjoy your daily life like fatigue, irregular heartbeat, dizziness, fainting, swelling of your ankles, and a heart murmur. After the procedure, you should no longer experience any of these symptoms and you can get back to your normal routine.
For an in-depth analysis of a Heart Valve Replacement Procedure, watch this short video.
This video may be inappropriate for some users.
To check prices or to book a Heart Valve Replacement Procedure in Thailand or anywhere else in the world, head on over to MyMediTravel now!