Imagine yourself stepping into a realm where the pace of modern existence blends seamlessly with tranquil scenery, a place where cutting-edge healthcare is infused with the unmistakable warmth of traditional hospitality.
Welcome to Thailand—more than just a holiday paradise, it has risen to prominence as a leading hub for medical tourism. Notably, Thailand is highly regarded for its exceptional offerings in sex reassignment surgery, lighting the path for countless individuals in the transgender community in their most profound journey of transformation. Exploring the distinctive qualities that establish Thailand as a trusted haven for those seeking to embrace their authentic selves through medical means.
Understanding Sex Reassignment Surgery
Sex reassignment surgery serves as a bridge, one that connects an individual's physical existence to their innermost sense of self. In the heart of Thailand, this transformative process transcends the mere clinical perspective; it represents a pivotal chapter in a personal epic, weaving surgical artistry such as vaginoplasty or phalloplasty into the narrative of each patient. These are not just procedures; they are rites of passage carefully crafted to align with the unique needs and wishes of those embarking on this path. Remember, this odyssey goes beyond the flesh—it cradles the spirit and reshapes destinies.
The journey towards affirming one's gender is intensely emotional and deeply personal. Thai medical institutions understand the gravity of this venture. They extend their offerings well past the bounds of exceptional clinical care to deliver the empathy and understanding that are equally vital for individuals during such a fundamental transition. Supportive counseling and a nurturing environment are the hallmarks of Thai clinics. Such places don't just offer medical skill; they present a haven for recovery and evolution.
In Thailand, those who undertake the courageous step toward aligning their external selves with their gender identity find comfort in the care of surgeons who are not only masters of their craft but also profoundly attuned to the transgender experience. The approach here emphasizes a holistic pathway, fostering a congruent relationship between one's psychological and physical selves and preparing individuals holistically for the surgery—as well as for the new chapter of life that follows.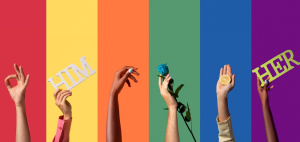 Why Choose Thailand for Gender Transition
When thinking about a gender transition, Thailand might be the place for you. It's known for excellent and wallet-friendly healthcare, especially for transgender folks. In Thailand, doctors who do transition surgeries are very good at what they do. They've trained in different countries, picking up all sorts of skills, making them great at helping people like you.
Thailand isn't just about the good doctors, though. It's becoming a friendlier place for transgender people. The people there and their laws are starting to treat transgender folks nicer, which means you'll get both great healthcare and a welcoming place to be yourself. Keep it simple: If you're planning to change your gender, Thailand offers good doctors and a kind community at a price that won't break the bank.
Real People, Real Transformations in Thailand
When you hear from people who have had their gender transition in Thailand, their stories are inspiring. They talk about how kind and good the doctors and nurses were, and how that made them feel during a very special time in their lives. It's not just about the surgery going well. It's about feeling like you matter and getting respect from everyone helping you.
People really appreciate the way Thai clinics take care of them. They explain everything, take their time, and make sure you feel okay the whole way through – that's before, during, and after the surgery. Everyone heals differently, and in Thailand, they make sure you get a recovery plan that's just right for you, which is pretty nice.
One thing that's really special is how much the doctors and clinics keep helping even after the surgery is done. Changing your body to match how you feel inside is a big deal that keeps going even after you leave the clinic. The doctors in Thailand get that, so they check up on you and help you celebrate every step forward in this really important journey you're on.
Folks in Thailand understand how important your gender transition is. They're there to give you great medical help and a bunch of support, and they really care about making your experience the best it can be.
Planning Your Journey
Shouldering the responsibility of a pivotal decision for undergoing Gender Reassignment Surgery (GRS), particularly in a foreign country like Thailand, necessitates a comprehensive, well-thought-out plan. While the draw of Thailand's medical capabilities – superior healthcare system, proficient medical specialists, and cost-effective procedures – is undeniable, the process toward this life-altering procedure needs to be maneuvered with due diligence.
It's no surprise that trepidation may creep in, given the gravitas of the procedure and the innate fear of unfamiliar territory. Acknowledging this potential anxiety, we underscore the vital role thorough research plays. Evaluating the reputation of your chosen healthcare institution, the qualifications of your prospective surgeon, and the standards of postoperative care provided becomes imperative as you chart your course through this transformative venture.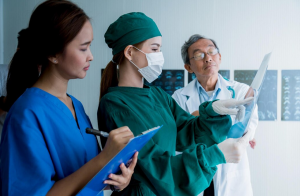 Healing Process
In the wake of undergoing sex reassignment surgery in Thailand, the healing process emerges as a pivotal period that carries both deep resonance and marked complexity. Comprehensive in nature, the recovery encompasses an intricate array of medical protocols, further underscored by the profoundly personal journey of each patient. Your healing regimen begins immediately following the procedure, spearheaded by a dedicated medical team attuned to the nuances and intricacies of post-operative care. Diligent management of initial pain and wound care is paramount, employing specialized techniques aimed at fostering a balanced, robust recovery.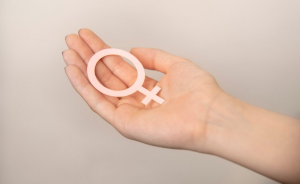 The primacy of your physical healing is interwoven with equal attention to your emotional well-being. In navigating post-operative emotions, your medical team stands as invaluable custodians of your care, instilling not just a sense of safety but borne of years in practice, guiding hands that have weathered manifold patient journeys. Their professional expertise is rooted in empathy and understanding, interchangeable shields against the potential isolation, fears, or anxieties that may surface.