What is Cataract?
A cataract is a natural change in the eye caused by the cloudiness of the crystalline lens. It causes unclear vision. People with cataracts may feel like they're looking through foggy glasses. It is usually found in people over the age of 55.
If you have a cataract, it is recommended that you get Phacoemulsification. It is an advanced and painless method to remove cataracts. During the surgery, a tiny ultrasonic probe is used to break up the cataract and draw it away. Because the incision required for this technique is only 3 mm, it often called small-incision surgery. The technique encourages rapid healing, allowing you to return to their normal activity quickly.
The new lens is placed permanently and you will not see or felt it. The lens restores the most natural vision possible, as well as good depth perception and full peripheral vision.
Phacoemulsification
Phacoemulsification is a modern cataract surgery that uses an ultrasonic device to break up and remove the cloudy lens or cataract from the eye to improve vision. After Phacoemulsification, the insertion of a foldable Intraocular Lens (IOL) is performed, but the capsule of the lens remained. No suture is required for this surgery because the wound is very small and the cornea automatically heals itself.
Benefits of Cataract Treatment with Phacoemulsification
Since Phacoemulsification requires only a tiny incision, which is self-healing, the wound is more stable. In addition, it minimizes the chances of wound complications. After the surgery, patients can rest at their hotel without having to stay in the hospital.
Patients can resume their normal activity, such as walking, traveling, or even exercising, 2 weeks following the surgery.
Patients who are interested in Phacoemulsification surgery are required to go through a thorough preoperative eye examination. This eye examination is done to determine the best time for the surgery and which type of Intraocular Lens to be used.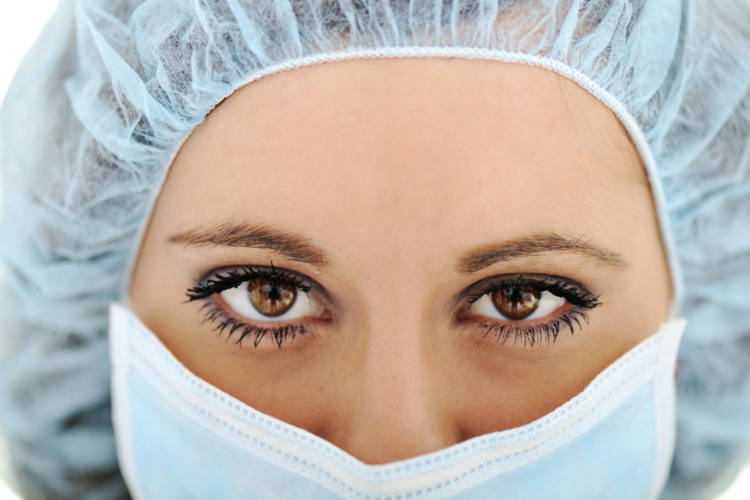 What is an Intraocular Lens?
Intraocular Lens is an artificial lens made from a special material with plastic slide struts, called haptics, to hold the lens in place. This lens is implanted inside the eye during cataract surgery, replacing the cloudy crystalline lens.
Types of Intraocular Lens
Standard IOL is a normal lens with a single focus. It helps your eyes to focus on far objects, but you will still need to use reading glasses to see close objects.
Multifocal IOL is a lens with a multi circle that provides a simultaneous view of both far and near objects. You may need some time to adjust your vision.
Toric IOL can correct astigmatism. If you have astigmatism, you will no longer need glasses after the surgery. The lens can correct astigmatism from 100 up to 300 diopters.
Preparing for Cataract Surgery
After your doctor diagnosed and decided that you can do cataract surgery, you will be asked for Intraocular Lens Measurement to determine the type and power of the lens you will need.
Inform your doctor and the medical staff about any drug allergy you may have.
If you happen to have a cold on the day of the surgery, please let your doctor know and postpone the surgery.
Make sure you fully understand any medication you have to avoid on the day of the surgery. Some medications are fine to take, while others are not.
If you have any diseases, such as diabetes, heart disease, or hypertension, make sure to treat or control it to normal before surgery.
Do not wear make-up, especially around the eye. Wear comfortable clothing, preferably button-ups or zip-up shirts.
Wash your hair, bathe, clip your nails, and maintain good personal hygiene before the surgery.
Take a blood test for Anti-HIV or bring test results when you arrive.
Ask a friend or a relative to come with you during the surgery and escort you home after the surgery because you need to use the eye shields and you will not be able to drive.