Urology is a branch of medicine that deals with the diseases of the female and male urinary tract (kidneys, ureters, bladder, and urethra). This branch of medicine also deals with male reproductive organs (testes, epididymis, vas deferens, seminal vesicles, prostate, and penis).
Urology has a number of sub-disciplines, including:
Endourology – this sub-discipline of urology deals with the closed manipulation of the urinary tract. It includes all minimally invasive urologic surgical procedures, such as prostate surgery and stone removal surgery.
Urologic oncology – this focuses on the treatment of malignant genitourinary diseases, such as cancer of the bladder, prostate, kidney, ureters, adrenal glands, testicles, or penis.
Neurourology – this deals with the treatment of conditions involving the nervous control of the genitourinary system or abnormal urination.
Pediatric urology – this focuses on urologic disorders in children, such as congenital abnormalities of the genitourinary tract, cryptorchidism (undescended testes), underdeveloped genitalia, enuresis, and vesicoureteral reflux.
Andrology – this deals with disorders of the male reproductive system, such as ejaculatory disorders, erectile dysfunction, vasectomy reversal, and infertility.
Reconstructive urology – this is a highly specialized field of male urology that deals with the reconstruction of both the structure and function of the genitourinary tract.
Female urology – this deals with conditions of a woman's reproductive and urinary tract, such as pelvic organ prolapse, overactive bladder, and urinary incontinence.
Medical professionals specializing in the field of urology are called urologists. Urologists can diagnose and treat diseases of the urinary tract in both women and men, as well as diagnosing and treating any problems in men's reproductive tract. In some cases, urologists may also perform surgery. In the case of certain conditions, urologists may need to work in conjunction with medical professionals who specializes in other fields, such as oncologist, radiotherapists, nephrologist, and gynecologist.
Urologists can treat the following conditions:
In men:
Prostate gland enlargement
Cancers of the penis, bladder, testicles, kidneys, and adrenal and prostate glands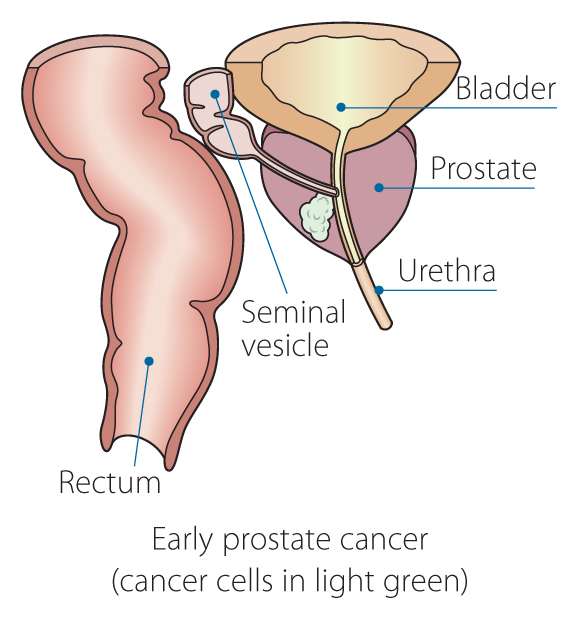 Erectile dysfunction
Infertility
Kidney diseases
Kidney stones
Interstitial cystitis, also known as painful bladder syndrome
Prostatitis
Varicoceles, or enlarged veins in the scrotum
Urinary tract infections (UTIs)
In women:
Cancer of the kidneys, bladder, and adrenal glands
Bladder prolapse, or a condition in which the bladder drops into the vagina
Kidney stones
Interstitial cystitis
Overactive bladder
Urinary incontinence
UTIs
In children:
Blockages and other problems with the urinary tract structure
Bed-wetting
Undescended testicles
What does Urology Involve?
During your first appointment, your urologist may ask you questions about your health history, any medicines you take, and your current symptoms. Your urologist may do a physical exam that includes a rectal and genital exam. They may also do some tests, such as:
Imaging tests, such as MRI scans, CT scans, or ultrasound to help them locate the problem.
A urine test to check for bacteria or other signs of disease.
A cystoscope (a long, thin tube with a camera on its end) to see inside the urinary tract and take a sample of tissue for testing.
A biopsy to check for cancer and other disorders.
Urodynamic testing to check how fast the urine leaves your body, how much pressure there is in your bladder, and how much urine remains in your bladder after urinating.
After your urologist makes a diagnosis, the treatment will depend on your specific condition. It may include the use of medications and surgery.
Types of medication include:
Hormone treatment for prostate cancer
Antibiotics for infections
Phosphodiesterase 5 (PDE5) inhibitors for erectile dysfunction
Chemotherapy drugs for cancer
Drugs that act on the smooth muscle of the bladder to help reduce urinary incontinence.
Some of the most common types of surgery include:
A cystectomy, which is a procedure to remove the bladder. This procedure is used to treat cancer.
A kidney transplant, which involves replacing a damaged or diseased kidney with a healthy one.
Extracorporeal shock-wave lithotripsy, which is used to break up kidney stones so they can be removed more easily.
A repair of damage to the urinary tract due to injury.
A procedure to open a blockage.
A repair of urinary organs that are not well-formed.
A prostatectomy, which is used to remove all or part of the prostate gland. This procedure is performed to treat prostate cancer.
Transurethral needle ablation of the prostate, which removes excess tissue from an enlarged prostate.
Transurethral resection of the prostate, which involves the removal of excess tissue from an enlarged prostate.
A sling procedure, which uses strips of mesh in order to support the urethra and keep it closed. This procedure can treat urinary incontinence.
A ureteroscopy, which involves the removal of stones in the kidneys and ureter using a scope.
A vasectomy, which is a procedure to cut and tie the vas deferens, or the tubes that carry sperm. This is done to prevent pregnancy.
A nephrectomy, which involves removing a kidney to treat cancer.
The surgery can be performed in one of two ways: open through a large incision, laparoscopically through several tiny incisions. Both methods are usually performed under general anesthesia. In some cases, local anesthetic may be used instead.
How Long Should I Stay in the Area?
Depending on the procedure you will have, you may be able to leave the hospital on the same day or you will have to stay for up to 5 days. In general, it is highly advisable that you stay in the area for several days following your procedure for initial recovery and to attend scheduled follow-up checkups. For surgical procedures, you may need to stay in the country for at least 10 to 14 days.
What's the Recovery Time?
The recovery time varies, depending on the procedure you have, the reason why you need the procedure, and your overall health. For surgical procedures, it may take about one to six weeks until you can go back to your full activity. For non-surgical procedures, you may be allowed to go back to your normal routine within several days. Your urologist will give you a detailed recovery timeline, which includes the time you can go back to work, normal activity, and strenuous activities, such as exercise and heavy lifting.
What About Aftercare?
Your urologist will give you a set of instructions for your aftercare. The instruction may include a diet plan, exercise, restrictions, and medication to take, and wound care. It is important that you follow every instruction closely. After surgery, you will be encouraged to do some light exercise, such as walking, to help your healing process. You may also need to eat easily digestible food until you are recovered.
Depending on your specific condition, you may need to attend regular checkups following your treatment. For instance, if you had cancer treatment, your doctor will suggest you attend a checkup once or twice a year to ensure that cancer has not come back.
What's the Success Rate?
The field of urology is at the forefront of research and innovation. Due to its constant advancement, the procedures are becoming more effective and safer. Each urological treatment is also known to offer high success rates. However, any procedure comes with risks, such as infection, bleeding, and damage to nearby organs. Therefore, it is important that you choose a skilled and experienced urologist.
Are there Alternatives to Urology?
If you have any injury or disease in your urinary tract and/or reproductive organ (for men), there is no other alternative besides visiting a urology department. However, if your disease is found to be caused by other problems, the doctor will refer you to a relevant doctor.
For an in-depth analysis of a Urology Procedure, watch this short video.
To check prices or to book a Urology Procedure, in Thailand or anywhere else in the world, head on over to MyMediTravel now!