In this era of globalization, getting dental treatment overseas is no longer an uncommon thing. Thousands of people from around the globe, particularly those from Western countries, travel to Bangkok to undergo various dental treatments, including all-on-6. As we all know, dental implants can be pretty expensive, which is why traveling to Bangkok has become an attractive alternative for many people. But traveling abroad, especially for dental treatment, needs a lot of preparation. Therefore, we have compiled some of the top tips to getting the best all-on-6 treatment in Bangkok to help you get ready!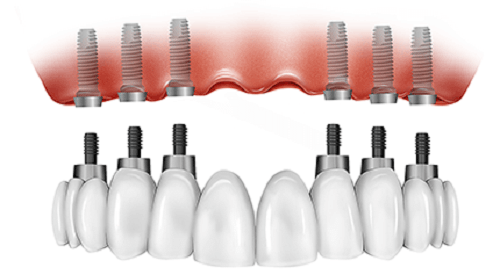 Find out the dental clinic and dentist's experience and credentials
Getting a dental implant like all-on-6 carries some risks, especially when you have it in a foreign country where you don't have any idea about the best hospitals and dentists. So, in order to get a complete picture of what you're getting into, do your homework and research everything you can about clinics and dentists in Bangkok. Look for reviews online, the accreditation of the clinic, the credential of the dentist, and how long they have been doing all-on-6 dental procedures. Bear in mind that just because a clinic is good at one specialty, does not always mean they are good at all dental procedures. Therefore, it is important to find out about the clinic and the dentist's experience in all-on-6. One of the highest-rated dental clinics in Bangkok for an all-on-6 dental implant is Bangkok Smile Dental Group. The clinic's experience of dental implants is guaranteed to give you the best smile you have always dreamed of. 
Check the inclusions in the pricing
Not all dental clinics will give you pricing that covers the whole process of all-on-6 dental implants. All-on-6 dental implant usually needs more than one appointment, and it is not uncommon for dentists to leave out the second appointment in the pricing. Some clinics that seem "cheap" can possibly be expensive if they don't include everything in the pricing, while those that seem "expensive" may actually be more affordable because they include everything in their pricing, such as the whole process of the dental implant, accommodation, and airport transfer. 
Gather all your information
Bring your updated medical records with you. Your dentist needs to know about your medical history, including your allergies and the medication you're currently taking. This is important so they can make sure the procedure is safe for you and minimize complications.
Get the details
Ask your dentist or your medical tourism facilitator how many appointments are needed for your procedure, how long you need to stay in Bangkok, what you should do to prepare for the procedure, as well as what aftercare guidelines you need to follow. If you book through MyMediTravel, the team will guide you through everything and let you know about every detail to make sure you are well-prepared.