What you need to know about Dermatology Consultation
A Dermatology Consultation is designed to diagnose your skin, hair, or nail condition and to create a skincare or treatment plan for your specific case. There are a variety of reasons to see a dermatologist, including:
You have persistent acne that is not going away

You spot a mole or patch of your skin that has changed in size, color, shape, or symptom

You have concerns about a suspicious growth

Your skin is itchy, dry, and irritated

You have itchy hives, rashes, or scaly patches that will not go away

You have scars from acne, blemishes, scrapes, or cuts

You have nail disorders, fungus, ingrown nails, or warts

You have dandruff that cannot be controlled

You want to reduce signs of aging, such as wrinkles, age spots, or fine lines

You notice a bald spot or are losing more hair than usual

Your skin is persistently red and flushed

You are referred to see a dermatologist by your GP

To get a whole-body examination or a skin cancer screening.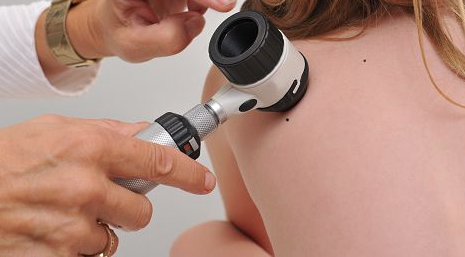 What does the Procedure Involve?
Your dermatologist will review your medical history and ask you some questions. Your dermatologist may ask you about issues that are not directly related to your skin, but the answers are all relevant. It is recommended that you write down your medical history and any products/medications you are using or have used so you can remember them. To get the most out of your dermatology consultation, try to be as detailed as you can when you answer the questions.
After your dermatologist reviews your medical history, they will examine you. You will be asked to dress down and put on a gown so your dermatologist can check your whole body. Since dermatology is a very visual form of medicine, your dermatologist may be able to diagnose your condition by examining your skin directly or using a magnifying device (a dermatoscope), which can help your dermatologist to observe certain lesions better. They will make sure to check your skin thoroughly. Sometimes, your dermatologist still examines your whole body even if you have made the appointment because of acne. While this may seem odd, remember that your dermatologist may need to check all of your skin problems, even the ones you may not know yet.
In some cases, should your dermatologist find something suspicious, they may schedule diagnostic tests for you, such as:
Blood tests to diagnose systemic disease related to skin lesions or to observe patient's vital organ functions. It is also done to check if hormonal imbalance is the cause of skin problems, such as acne in teenagers.

Skin swabs to test for bacterial, viral, or fungal conditions or sensitivities to antibiotics for treatment
Skin biopsy to check for skin infections, skin cancer, or other skin disorders, such as psoriasis. It involves taking a small piece of skin sample and sending it to a specialist pathologist for evaluation.
Do not be scared if your dermatologist ordered you to get a skin biopsy. In most cases, the result is not serious. Even if the results are not what you would like to hear, there are various treatments available, particularly when detected early.
Your dermatologist will determine your treatment options based on the diagnosis. They will describe each treatment in detail, including the risks, side effects, benefits, and the sort of results you can expect. If any medications required, your dermatologist may prescribe oral or topical medication. If something unusual or the involvement of other organs is suspected, you may be referred to see the relevant specialist as a next step.
Do not forget to ask as many questions as you want about your condition, how to avoid it in the future, and any other concerns you may have.
How Long Should I Stay at my Destination?
You are allowed to leave the hospital or clinic as soon as your consultation is complete. In some cases, you do not need to stay in the area any longer than you need to. However, if your dermatologist performs a test during the procedure or order you to undergo a test, you may want to stay for about 7 days (for the consultation, the test, and follow-up appointment to discuss the results of the test with your dermatologist).
What's the Recovery Time?
There is no recovery time after dermatology consultation and you can go back to your normal activity immediately. If a test is performed during your consultation, you may want to rest for the remainder of the day, but this depends on the type of test you undergo.
What About Aftercare?
If your dermatologist prescribed topical or oral medicine, you need to take/apply it as prescribed. In most cases, your dermatologist would want to see you for a review consultation to see if the medication works for you. If you undergo a test, you will also need to attend a follow-up consultation to discuss the results and the treatment plan based on the results. Then, another follow-up consultation in one to two months may be scheduled to ensure that you are responding to treatment.
What's the Success Rate?
Dermatology consultation is the best thing you can do to maintain healthy skin for life. The success rate of treatments you will get after getting regular dermatology consultation is high, particularly if a skin problem is found in its early stages.
There are no risks in dermatology consultation. Risks and side effects are usually present in the treatment your dermatologist will recommend based on your specific condition. Your dermatologist will explain the potential side-effects of the treatment prescribed.
Are there Alternatives to Dermatology Consultation?
If you have any problems with your skin, hair, or nails, there is no other alternative than to see a dermatologist. Annual whole-body examination with your dermatologist is also important to avoid any skin problems that could be serious.
What Should You Expect Before and After the Procedure
Before dermatology consultation, you may have some concerns or skin problems, such as acne, rashes, wrinkles, or a suspicious patch in your skin. After dermatology consultation, your dermatologist will check your condition and make a diagnosis. Based on their diagnosis, you and your dermatologist can discuss the best and most suitable treatment plan. If the treatment is successful, any conditions you may have should be cured. For instance, if you have persistent acne, your dermatologist should be able to help you clear them up.
For an in-depth analysis of a Dermatology Consultation, watch this short video.
To check prices or to book a Dermatology Consultation, in Thailand or anywhere else in the world, head on over to MyMediTravel now!