What you need to know about Vaginectomy
Vaginectomy is a surgical procedure to remove part of the entire vagina. It is usually performed as a treatment for vaginal cancer. This surgical procedure is used for small stage I or II vaginal cancer, as well as for cancers that were not cured with radiation procedures.
Vaginectomy can also be used as a part of female-to-male sex reassignment surgery. However, in the context of sex reassignment surgery, vaginectomy is a general term that describes two separate procedures: colpectomy (removal of the vaginal lining or epithelium) and colpocleisis (fusion of the vaginal walls to create support for pelvic organs). In transgender men, vaginectomy is typically performed to:
Fulfill the desire to have the vagina removed and have male-looking perineum.

Eliminate the need for Pap tests or speculum exams.

Eliminate the secretions produced by vaginal mucosa.
Whether vaginectomy is used as a treatment for vaginal cancer or as a part of male-to-female sex reassignment surgery, it is often performed in conjunction with a hysterectomy (surgery to remove the uterus).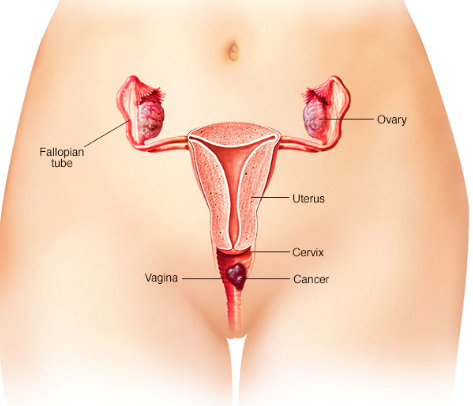 What does the Procedure Involve?
There are several types of vaginectomy:
Partial vaginectomy – only the upper part of the vagina is removed

Total vaginectomy – the entire vagina is removed

Radical vaginectomy – the entire vagina, along with the supporting tissues around it are removed.
The type of vaginectomy you will undergo depends on several factors, such as the severity of your cancer and the affected areas.
There are several methods that your doctor can use to perform vaginectomy, including laparoscopic surgery, robotic-assisted surgery, or open surgery. Today, laparoscopic surgery and robot-assisted surgery are the preferred methods as they require shorter recovery times. All of these surgical methods can be combined with a vaginal approach, which involves inserting small surgical tools directly through the vaginal canal.
Vaginectomy is generally performed under general anesthesia, after you are anesthetized; your surgeon will make an incision inside the vagina or in the abdomen (depending on the surgical method your surgeon uses). Then, the vagina is carefully removed, either with laser or cautery. Once your surgeon is finished, they will suture the vaginal walls together and close the vaginal opening. The procedure can be slightly different for cancer patients and for transgender men.
For cancer treatment, vaginectomy is usually followed with a vaginal reconstruction (also called vaginoplasty) using skin and muscle from other parts of the body, to restore the appearance of your genitals. For female-to-male sex reassignment surgery, the procedure is usually performed before "bottom surgery," such as phalloplasty (construction of a penis).
How Long Should I Stay at my Destination?
You may need to stay in the hospital for one to three days following a vaginectomy. It is recommended that you stay in the local area for around 10 to 14 days after you are discharged from the hospital as you need to allow your body to recover before traveling. You also need to attend follow-up checkups where your doctor monitors your condition.
What's the Recovery Time?
The total recovery time after vaginectomy can take at least 6 weeks. During these 6 weeks, you should avoid heavy lifting and other strenuous activities. However, you may be able to return to your normal activity and work (office job) within two to four weeks. Your doctor will go over the expected recovery times and restrictions.
What About Aftercare?
Your doctor will give you post-operative instructions. It is important that you follow everything in the instruction to avoid complications and to make your recovery time quicker. Here are some of the things you need to keep in mind:
Avoid baths, hot tubs, or swimming pools for about six weeks

Do not sit for a long period of time or cycle until your doctor allows you to

Avoid sexual activities for several weeks

Your doctor will prescribe medicines, make sure to take it as directed

While you are on pain medications, it is best that you avoid driving.
Sexual intercourse is usually still possible after vaginectomy. However, a lubrication aid may be required.
What's the Success Rate?
Vaginectomy is a safe procedure with high success rates. With the advancement of medical technology, the procedure is proven to be less risky than previously thought. However, like any surgical procedure, vaginectomy does carry some possible risks and side effects. These include anesthesia problems, intraoperative bleeding, blood clots, infection, damage to adjacent organs, and persistent pain. There is also a 5 to 10% risk of postoperative urinary tract infection as well.
Are there Alternatives to Vaginectomy?
For vaginal cancer treatments, the alternatives may include:
Local excision – this procedure involves taking out cancer along with some nearby normal tissue.

Hysterectomy – during this procedure, all or parts of the uterus is removed.

Radiation therapy – high-energy X-rays or other particles are used to destroy cancer cells.

Chemotherapy – medications are used to destroy and kill cancer cells.

Trachelectomy – this is a procedure to remove the cervix. However, it is rarely done to treat vaginal cancer.
For male-to-female sex reassignment surgery, some transgender men choose not to undergo a vaginectomy and/or phalloplasty as part of their gender transition process. Many transgender men choose to use hormone therapy.
To check prices or to book a Vaginectomy Procedure, in Thailand or anywhere else in the world, head on over to MyMediTravel now!