What you need to know about a Cholecystectomy Procedure
Cholecystectomy, also known as gallbladder removal, is a surgical procedure performed to remove the gallbladder. Your gallbladder is a small, pear-shaped organ in your tummy that stores bile – the digestive fluid that helps break down food. This surgery is performed if you have painful gallstones, which are small stones that form in your gallbladder due to an imbalance in the way your gallbladder works. Cholecystectomy is very common and around 80% of people who have gallstones will need to undergo this surgery.
What does the Procedure Involve?
There are two techniques to perform cholecystectomy: Laparoscopic and open Laparoscopic. Laparoscopic is minimally invasive, meaning your surgeon only makes small incisions to insert a tube with a tiny camera and surgical tools into your abdomen. With open Laparoscopic, your surgeon makes a bigger incision in your abdomen below your ribs. Both procedures are performed under general anesthetic.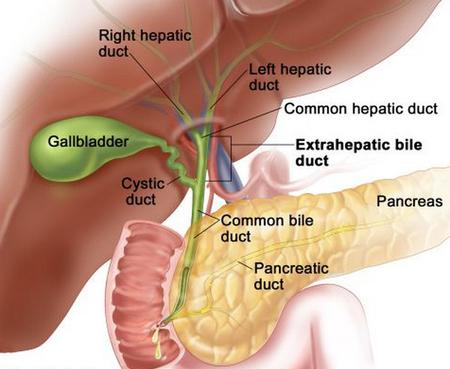 How Long Should You Stay in the Local Area?
Depending on which technique your surgeon used, you may need to stay in the hospital for 1 to 3 days. However, plan to stay in the local area for around 1 to 2 weeks for initial recovery and for follow-up check-ups. Some surgeons use dissolvable stitches to close the incisions, but if yours does not, the stitches may be removed within 7 days following the surgery.
What's the Recovery Time Like?
The length of the recovery period depends on which technique you underwent. For laparoscopic surgery, you may be able to go back to work and return to your daily routine within 1 to 2 weeks. The time that your body needs to heal after open surgery is a lot longer, usually around 6 to 8 weeks.
What Aftercare Should You Consider?
Since your gallbladder is not essential to healthy digestion, you can lead a perfectly normal life without it. Therefore, there is no special aftercare, but you do have to have a healthy and balanced diet as well as regular exercise to stay healthy.
What is the Success Rate for Cholecystectomy Procedure?
Around 90% of people have had a successful surgery and only 10% continue to experience similar symptoms. Although the success rate is high, you will need to be aware of some rare side effects and risks, including infection, damage to a bile duct, bile leakage, swelling, bleeding, heart problems, blood clots, pneumonia, and damage to the bowel, intestine, or blood vessels.
Are there Alternatives to Cholecystectomy Procedure?
If you do not want to undergo surgery, your doctor may be able to prescribe a medication to dissolve the gallstones. However, it can take months or years to work, and there is a chance of the gallstones returning.
For an in-depth analysis of a Cholecystectomy procedure, watch this short video.
To check prices or to book a Cholecystectomy Procedure in Thailand or anywhere else in the world, head on over to MyMediTravel now!